Breast Implant Settling: What's it All About?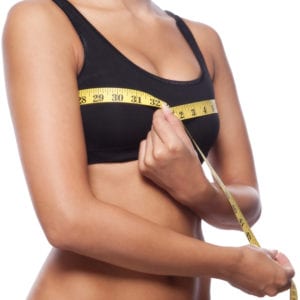 Breast augmentation is an exciting journey. Once scheduled, it is a procedure that most patients are anxious to get over with. Not due to fear but due to the excitement they have about seeing a new and improved shape. One of the benefits of breast augmentation is that the results are immediate, at least to some degree. There is the matter of settling that needs to be understood. We'll discuss that here.
Why Breast Implants Settle
The first peek that patients get of their new breasts may come as a bit of a surprise. At the first follow up, the breasts may appear larger than expected. When breast implants are situated beneath the pectoral muscles, breasts often also appear higher and fuller than expected. Fullness in the upper pole of the breasts may seem somewhat out of proportion. This is normal because the breast implants are being pushed upward by tight muscles. The pectoral muscles are typically not lax and loose before surgery. Therefore, when we place implants beneath them, they must stretch to conform to the new shape. As a side note, this is also a large part of the soreness patients feel after submuscular placement.
The initial recovery after breast augmentation surgery is all about healing incisions and allowing the muscle to start relaxing over the breast implants. This process, though, involving the muscles, can take some time. As the muscles loosen around the shape of the breast implants, the shape and projection of the breasts may change slightly. Settling occurs as the breast implants drop into their pockets and shift into their intended form. This is also referred to as "dropping and fluffing." The fluffing aspect of this process refers to the way that volume settles at the lower pole of the breast, as would appear with natural breast tissue.
How and When Does Settling Occur?
Breast implants, like all things in life, settle in their own time. The process can take about 3 months but this can vary from one person to another. There is nothing to do to hasten breast implant settling and no reason to try to expedite the process. The breasts do not look unnatural while the muscle is forming around them, just a bit fuller than they will once relaxation occurs. One aspect of settling that patients should know is that one breast may drop sooner than the other. Because this is a subtle process, asymmetry should be minor and, soon, the other breast will follow suit.
Start your breast augmentation journey with a call to our Rancho Mirage office. Schedule your visit at (760) 610-8990.
Posted in: Breast Augmentation