Botox Day
Posted on: Nov 1 2022
By: editor
Mark your calendars — #BotoxCosmetic Day is coming! Don't miss your limited-time offer to buy one $50 gift card and get one on us. It's happening 11.16.22 at 9 AM PT, and it's exclusive to Allē members. Not a Member? Join Allē now—the official loyalty program of BOTOX® Cosmetic.
Here's how you can get ready:
✨ Step 1: Set a reminder: BOTOX® Cosmetic Day is 11.16.22 at 9 AM PT.
✨ Step 2: Before BOTOX® Cosmetic Day, join Allē by visiting Allē.com/register to be eligible to purchase the gift card offer.
✨ Step 3: Purchase the offer on 11.16.22 at 9 AM PT at BotoxCosmeticDay.com
✨ Step 4: Book your consultation with Dr. Lombardo and get treated to redeem your gift cards.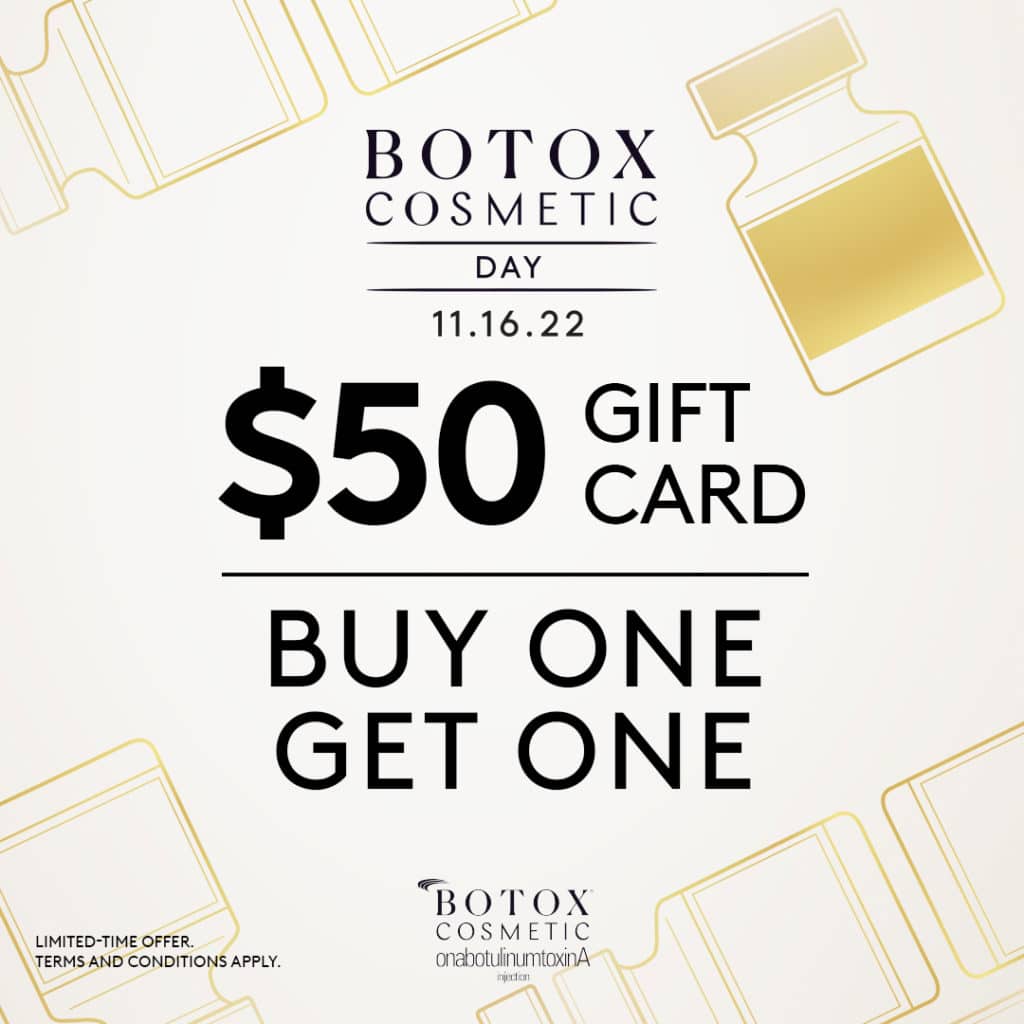 Posted in: BOTOX® & Facial Fillers, Monthly Specials