Boo-Tox Month
Posted on: Oct 1 2020
By: editor
Scare away those wrinkles at our annual Boo-Tox bash with our specials on #skincare and #fillers! Don't miss this special one day call-in event on October 28th featuring two LIVE Q&A sessions on Zoom with Dr. Lombardo to get all your questions answered! And stay tuned as we share skin care tips all month long and unveil our M&M contest to win FREE Botox!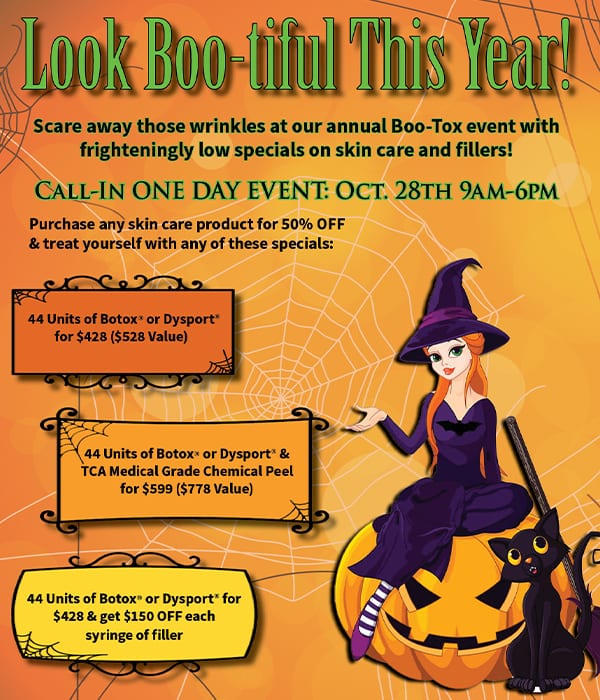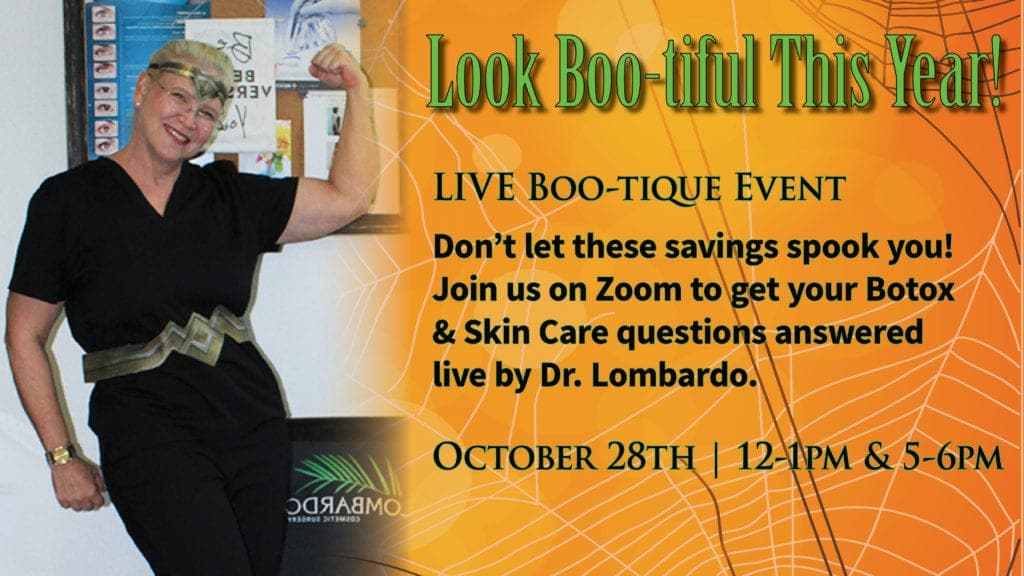 Call (760) 610-8990 on October 28th from 9am-6pm to purchase!
Click here to join the Q&A with Dr. Lombardo!
Tagged with: Bellafill, Boo-Tox Party, Bootox, Botox, ColoreScience, dysport, fillers, HA5, Juvederm, Monthly Specials, skin care, Skin Medica, Skincare, volbella
Posted in: BOTOX® & Facial Fillers, Events, Facial Fillers, Monthly Specials, Skin Care
Leave a response