Should I have Plastic Surgery Now?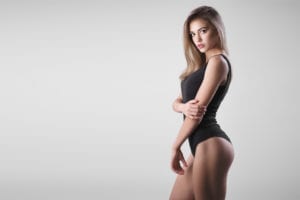 For people who are considering having plastic surgery, the question of timing nearly always comes up. This year, that question is a little different. Historically, people have wondered if their concerns are bad enough to have plastic surgery "now" or if they can or should postpone it. In 2020, the question "should I have plastic surgery now" relates more to the lingering concern of COVID-19.
For the past several months, we've been indoors more often. Many people are working from home, interacting with co-workers and clients online. The classroom has transitioned from a building away from home to the living room for many people. And socializing? Well, we see a range of engagement on that front. With these changes occurring within a short period, you might think that fewer people are considering plastic surgery. On the contrary, plastic surgeons across the country have seen an uptick in consultations, particularly for facial procedures. Here, we discuss why that may be, and why now be an excellent time for you to schedule a consultation with Dr. Lombardo.
It's All About Recovery
Plastic surgery has long been about recovery. Patients who want to rejuvenate their faces or enhance their bodies know they'll need some time out of the spotlight; some time when they can rest and focus only on their healing. The average time off work after plastic surgery is two weeks. This is because patients cannot drive until they are no longer taking prescription pain medication and do not want to return to work looking bruised and swollen. What needs to happen after plastic surgery is that the patient needs to stay in and slow down. Sound familiar?
The widespread message we keep hearing during the era of COVID-19 is Stay Home, Stay Safe. The country has been virtually shut down for months, which could work in your favor if you have been interested in some sort of physical rejuvenation. There are two specific reasons why:
Working from home may have taken some getting used to, but it can now totally work to your advantage. Remembering that you certainly don't want to hop on Zoom meetings while taking prescription pain medication, you may be able to resume your normal duties sooner when you don't have to go into the office. We still strongly recommend at least a few days of complete rest. However, after that, your return to work is up to your energy and comfort level.
Facemasks add ease to facial procedures. As much resistance as there may be to facemasks, this mandate can work on your favor if you're interested in facelift surgery. Wearing a facemask gives you a little more to disguise the swelling and bruising that may occur after a facial procedure.
Now is a great time to get that treatment that will help you feel your best. Call our Rancho Mirage office at (760) 610-8990 to schedule your visit.
Posted in: Plastic Surgery, Practice News
Leave a response