October is Breast Cancer Awareness Month!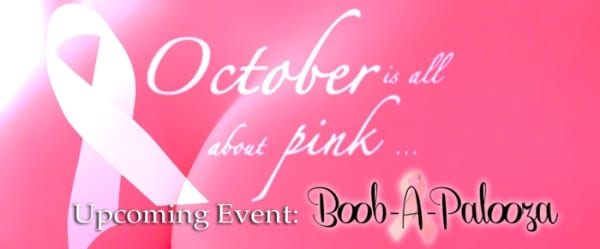 And it's not "just" about a pink ribbon. So… what does this mean to you? Have you ever known someone with breast cancer? Do you have a history of breast cancer in your family? Are you doing regular self-breast exams? Are you up to date on your mammogram? Have you ever donated to or supported a breast cancer cause?
Breast Cancer Awareness month reminds us to think about "the girls"! As a cosmetic surgeon I am usually tasked with making them bigger, or smaller, or perkier but as a physician I am always trying to educate my patients about what can be done for early detection of breast cancer and to remind everyone that a little awareness goes a long way!
Breast health isn't something that should be ignored. Breast cancer is the 2nd leading cause of cancer deaths in women in the United States. It affects all of us! According to the website www.Cancer.org and the American Cancer Society Breast Cancer Facts & Figures: breast cancer incidence rates are highest in non-Hispanic white women, followed by African American women and are lowest among Asian/Pacific Islander women. In contrast, breast cancer death rates are highest for African American women, followed by non-Hispanic white women.
Boob-a-Palooza on November 8th is a Fun Not-to-Miss Event
We, at Lombardo Cosmetic Surgery, are proud to be sponsoring Boob-a-Palooza again this year. It's a fun, fundraising event hosted by Desert CrossFit benefiting Charity Godmother which is a new local, non-profit . Come out and join us for a great cause and have some silly fun, great food and maybe even a workout! This amazing event is Saturday, November 8th from 10 AM – 1 PM. Please call our office 760-610-8990 or Desert CrossFit 760-779-8880 if you would like more information or would like to come out and participate!
So embrace your pink ribbons, pink shirts and pink everything! Just don't forget the real meaning behind the pink… breast cancer awareness and breast health is life saving!
Posted in: Events, Practice News
Leave a response