Labiaplasty: Enhance Your Comfort and Confidence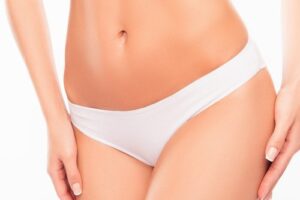 Labiaplasty focuses on reshaping or resizing the labia majora and minora. It aims to reduce discomfort, improve hygiene, and enhance appearance. Find out more about this revolutionary cosmetic procedure in this article.
Candidates for Labiaplasty
Ideal candidates for labiaplasty may be unhappy with the appearance of their labia, experience irritation or pain during daily activities or intercourse, or have difficulty maintaining cleanliness in the area. Candidates should be in good overall health and not planning to have (more) children, as childbirth can cause the operated tissue to reopen.
The Labiaplasty Procedure
Labiaplasty is typically performed shortly after the patient's period. Anesthesia or IV sedation is administered, along with medications, to block nerve signals and minimize bleeding. The surgeon trims excess labial tissue using scissors, a scalpel, or a laser, closes the incision with absorbable stitches, and applies antibiotic cream. The procedure takes 1 to 2 hours, and most patients return home the same day.
The 5 Benefits of Labiaplasty
Women can benefit from lipoplasty in a variety of ways. Here's a concise overview of its key advantages:
Comfort: Alleviates discomfort during daily activities and exercise.
Sexual Experience: Reduces labial pain during intercourse, enhancing satisfaction.
Confidence: Improves self-esteem by creating a balanced and aesthetically pleasing appearance.
Hygiene: Reduces infection risk by making it easier to maintain cleanliness.
Reduced Irritation: Minimizes chafing and discomfort caused by large or uneven labia.
Our team can answer your questions and help you determine whether labiaplasty is the right procedure for you.
Recovery from Labiaplasty
Labiaplasty patients can expect mild-to-moderate pain and swelling, for which painkillers are prescribed. Post-operative care includes gently washing the area and applying antibiotic creams to prevent infection. Most patients return to work within 2 to 4 days and can resume using tampons or engaging in sexual activity after 6 weeks.
Risks of Labiaplasty
Though complications are rare, labiaplasty carries certain risks. These include bleeding, infection, poor healing, labial asymmetry, undesired labial size, loss of sensation, and the potential need for a second surgery.
Schedule a Labiaplasty Consultation Today
If you're considering labiaplasty to improve your comfort and confidence, contact our experienced team to schedule a consultation. You can discuss your goals, assess your suitability for the procedure, and ask questions. Contact us today in Rancho Mirage to take the first step towards a more comfortable and confident you. give us a call at 760-610-8990 to get started!
Posted in: Labiaplasty