How to Know if You Should Get a Facelift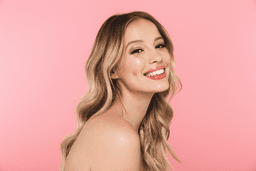 Deciding to get a facelift can take quite a bit of time. The rise in non-surgical treatments is a testament to the desire people have to get fast results without surgery. However, the facelift procedure is unmatched in what it can achieve. This leads many people to question when the "right time" for a facelift will be reached. Each person who asks this question must answer it for themselves based on how they feel about their appearance and their aging process. Here, we point out two characteristics that we see among people who choose to schedule a surgical lift.
"I don't look like myself anymore."
When patients come into our office to discuss facelift surgery, this is often what they tell us. There is a good reason why people feel like they don't see themselves when they look in the mirror. When the face ages, it loses volume, skin firmness and plumpness, and bone structure. These combined factors affect the shape of the face. Where the face may have once been wider at the top and narrower at the bottom, it may now be the opposite. In this regard, a facelift isn't about looking many years younger but about looking like oneself again.
Injectables Aren't Working Like They Once Did
Another common reason why people begin to lean towards surgical facial rejuvenation is that they have tried injectables and aren't satisfied. Some people try dermal fillers and other injectables only once and realize it's not for them. Some use these products for many years and come to a point of realizing they aren't getting the results they once did. Another reason for making this switch is that dermal fillers make the face look puffy, not young. A facelift repositions tissue to reinstate the face's natural, youthful contours. The outcome of surgery can be enhanced with injectables in the future if so desired.
Getting a facelift is a big deal. We understand the questions and concerns our patients have and spend the time they need to make their most informed and confident decision about surgery. If you would like to know more about facelift surgery, call (760) 610-8990 and schedule your consultation with Dr. Lombardo.
Posted in: Facelifts, Practice News
Leave a response